Government IT Centre // The luxembourg Gouvernment
Remit
The Government IT Centre (CTIE) - technological arm of the Ministry for Digitalisation - is the administrative body responsible for IT services for Luxembourg's government, ministries and public administrations. It offers a wide range of services to its clients in the public administration.
'Electronic Governance 2021-2025' strategy
The 'Electronic Governance 2021-2025' strategy determines the essential elements of the State's successful digital transition in order to provide the citizens with access to quality digital services and ensure the gradual transition to digital governance, as advocated by international bodies.
News
Following the adoption by the Chamber of Deputies of the new rules for the 2G+ system, people with a complete vaccination pattern of less than 180 days, those who have received a booster vaccination and those who have a recovery certificate are now exempt from the testing requirement under the CovidCheck 2G+ system.

Marc Hansen, Minister delegate for Digitalisation participated virtually in the "Committed to Connecting – Government Strategies to Increase Access" flagship round-table as part of the "Closing the digital divide" day on January 9, which was organised in the context of the "Travel and Connectivity week" at the Expo Dubai 2020.
MyGuichet.lu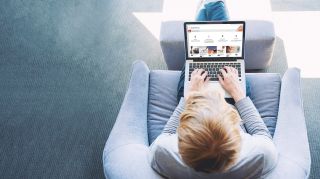 MyGuichet.lu is your single point of contact to interact electronically with the Luxembourg State. Carrying out administrative procedures, receiving administrative documents, making an appointment with an administration or simply consulting your data - everything is possible, online, through your secure personal eSpace.
MyGuichet.lu mobile application