Government IT Centre // The luxembourg Gouvernment
Remit
The Government IT Centre (CTIE) - technological arm of the Ministry for Digitalisation - is the administrative body responsible for IT services for Luxembourg's government, ministries and public administrations. It offers a wide range of services to its clients in the public administration.
'Electronic Governance 2021-2025' strategy
The 'Electronic Governance 2021-2025' strategy determines the essential elements of the State's successful digital transition in order to provide the citizens with access to quality digital services and ensure the gradual transition to digital governance, as advocated by international bodies.
News
A new update of the Luxembourg app CovidCheck.lu is available in the Apple and Google Play stores. It is important to remember that the certificate concerning the booster vaccination is valid in the Grand Duchy as soon as the booster vaccine is administered.

Following the announcement of the generalisation of the CovidCheck system, an update of the CovidCheck.lu app has been released.
MyGuichet.lu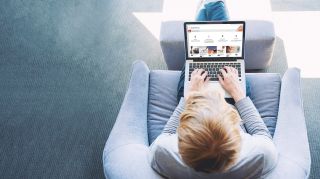 MyGuichet.lu is your single point of contact to interact electronically with the Luxembourg State. Carrying out administrative procedures, receiving administrative documents, making an appointment with an administration or simply consulting your data - everything is possible, online, through your secure personal eSpace.
MyGuichet.lu mobile application